International Workshop SocDic2013
On November 9, 2013, as part of the bilateral joint research project of Japan and Indonesia, The 3rd International Workshop on Soft Computing and Disaster Control (SocDic 2013) is held in STIKOM, Bali. From Japan, so many Professor came. Prof. Yasunobu (Head of Project), Prof. Miyamoto, Prof. Onisawa, Prof. Endo, Prof. Shoji, Prof. Kitahara, Prof. Shibuya, and 4 students. There are also participant from Curtain University, Australia, Prof. Kawamura and Dr. Tom. And of course a lot of people from Indonesian side joined this workshop.
The venue shows a great deal of excitement.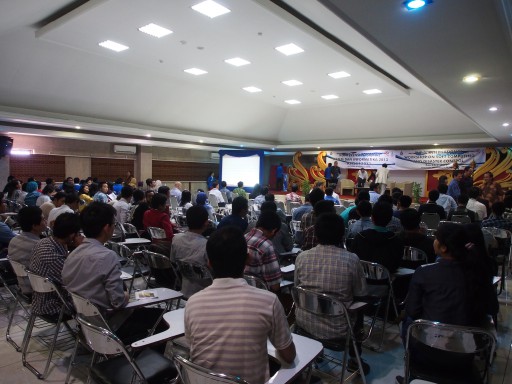 There are 3 Professor which invited as the keynote from the Japanese side. From left, Prof. Yudi as moderator, Prof. Miyamoto, Prof. Yasunobu, Prof. Onisawa.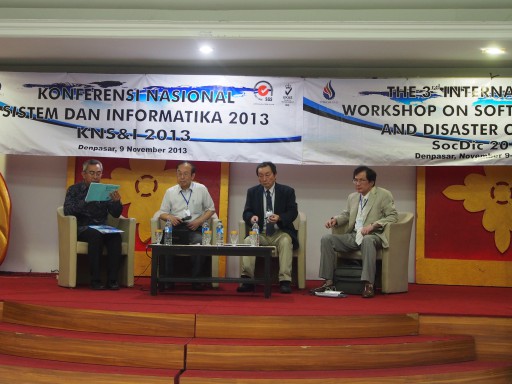 Audience listen seriously.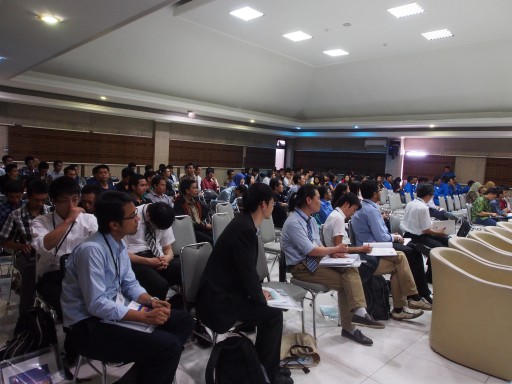 It was published in the local newspaper (Bali Post)!