FIT2014 13th Information Science and Technology Forum
In 3 days from 3-5 September 2014, FIT2014, 13th Forum on Information Technology, was held at University of Tsukuba. I was a local executive committee, and also many members of our laboratory, computational intelligence and multi-media laboratory , were happy to help as student staff.
Many people participate around 1500 person. It was big event and very good opportunities to share among information system experts.
The image below, local Executive Committee Chairman (Prof. Ohta), staff of local executive committee and students staff were taking picture together.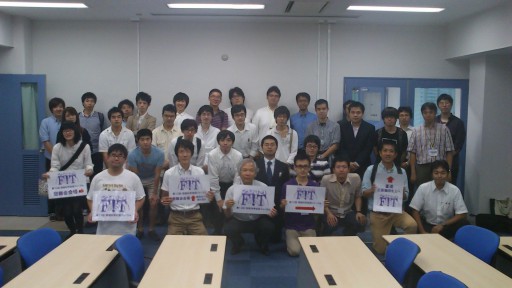 The image below, one of events that held, Funai Achievement Award. Given to Tsuji Sensei, very nice content which would raise our motivation.