The 1st Lab Introduction in 2015
On May 9th, 2015, the 1st lab introduction in 2015 was held. Computational intelligence and multi-media laboratory also introduced a variety of research projects. Not only students of Tsukuba university, but also a lot of students from other universities are interested to participate. Thank you very much.
In addition, Mr. Toyota, that has been completed his PhD in this laboratory, come to play and bring a souvenir. Thank you very much!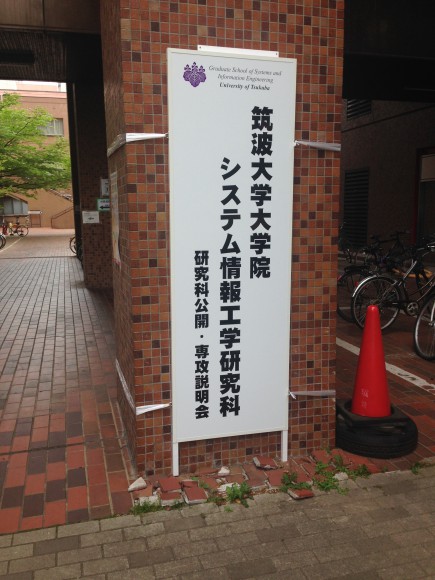 入り口の看板です。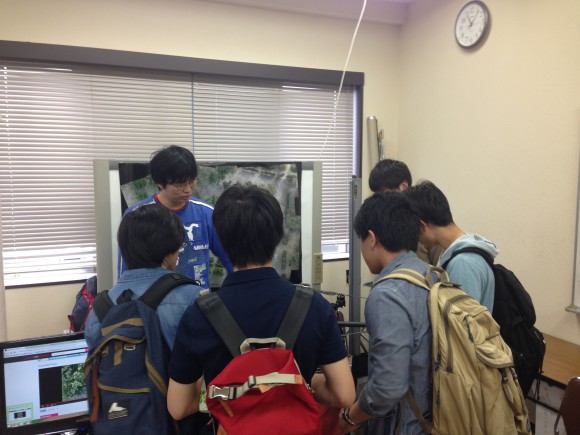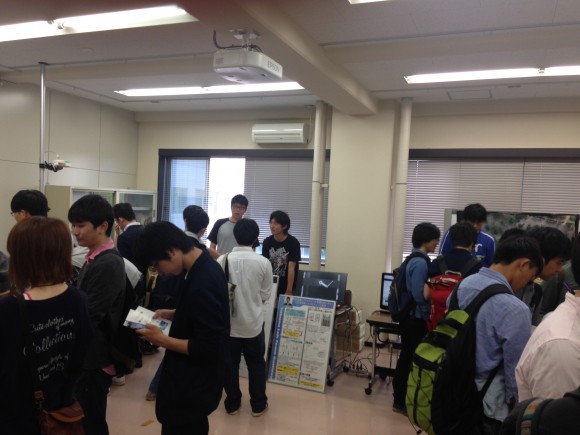 右手に藪野研究室、左手に山海研究室と、非常に強力な研究室に挟まれて、なかなか大変でしたね。